How Apple M1 Mac Chip Deliver better speed and life?
Apple new MacBook Air, MacBook Pro and Mac Mini with Apple M1 Chip will be available in store on Nov .17 with preorders open now. This marks a new era of ARM chips surpassing X86 chipset by Intel and AMD on performance in the personal computing field.
In the 
Apple M1-based MacBook Air
, the processor helps provide battery life that's good for "up to" 15 hours of web browsing and 18 hours of video. Processor speed is three and a half times faster than that of the previous Intel-based model, while graphics are five times faster, Apple said. The new 13-inch MacBook Pro is up to three times faster than the best-selling Intel machine.
The processor has 16 billion transistors, a substantial increase from the 11.8 billion used in the iPhone 12's A14 Bionic. That lets Apple increase the number of central processing cores from six to eight. The M1 has four high-performance cores for heavy-duty work, compared to two on the iPhone 12, and four high-efficiency cores for low-priority tasks.
Rome was not built in a day. Computing today is totally different to 20 years ago. Video decoding, Graphic computing, AI computing, imaging computing, secure engine, all of these need different architecture of computing. Yes you can do this on CPU but it's not efficient either on performance or power consumption. 10 years ago, AI giant today — Nvida launched the first heterogeneous multi-core mobile processor in the world. And at that time, Imaging processing and video processing performance can compete with flagship chip-sets on desktop while power is only 1/100. How can Tegra or M1 do that?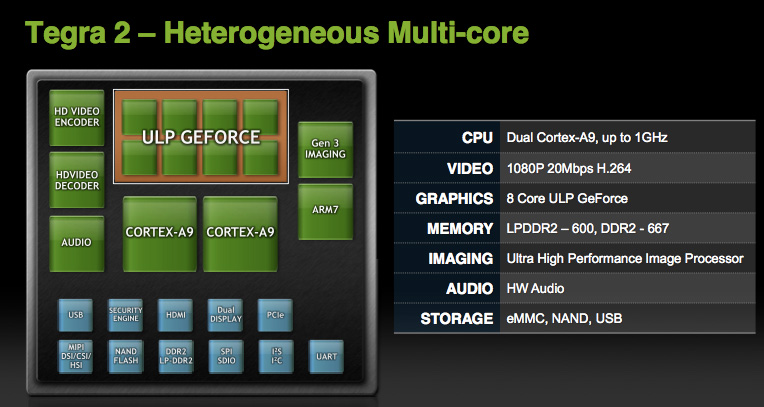 It's a very simple idea but not easy for old platforms especially Wintel platforms which need to be back compatible with software and hardware before.
Heterogeneous computing architecture. Optimized hardware for special computing high density computing tasks like video codec, imaging processing, AI computing or Graphics. Optimized solution can meet higher performance in hardware and cost only 1/10 ~ 1/100 power.

Dynamic sleep strategy. Put the core into sleep mode if there is no video or high duty graphic processing.

Last but most important is that the operating system must have a new driver or middle-ware to run on heterogeneous architecture or manage the core to sleep. Android and iOS are born for this while it will take a long time for Windows and MacOS to adapt for that.
As a POS system pioneer with founders coming from Nvidia and Qualcomm. Ivida works with our ODMs, customized Android OS dedicated for Point of Sales, and launched ARM based POS systems with 2X better performance and 1/3 power consumption. Taptouch connected POS Software will bring the POS system into a new era.